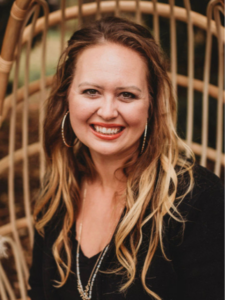 Alicia Czerwiec was born and raised in Seattle. She spent 5 years in beautiful Los Angeles, California before returning to the PNW. After more than a decade in Corporate Retail and Design she brings her experience and creativity to the real estate industry. 
She has a proven ability to transform her clients lives by combining both her love for design and real estate to ensure her customers find their path to success, whether for a first time home, investment property, or time to sell. Her skills are especially valuable in desired markets-where it pays to be able to see the diamond in the rough.
Alicia Czerwiec attended University of Washington and earned a B.F.A. in Fibers/Textiles, with a minor in Art History, she further attended FIDM in Los Angeles for her Professional and Advanced Design Degrees. Her knowledge and expertise give her a unique perspective into real estate investments, opportunities, how to transform a house into a home, and how to achieve your real estate goals through a designer's eye. 
Alicia Czerwiec entered the real estate world because of how exciting it is. To be able to be part of such impactful milestones in someone's lives is such a blessing. No property is ever the same, and she always greets each unique situation as a welcomed challenge.
Alicia Czerwiec is married to a retired Coast Guard Rescue swimmer, they have two beautiful daughters, and a house full of animals, including: dogs, cats, goats and a turtle. She spends her free time cultivating creativity with her toddlers and partnering with her husband on their latest design updates whether it is for their own home, rentals or sail boats