How To Sell Your House Fast in Snohomish County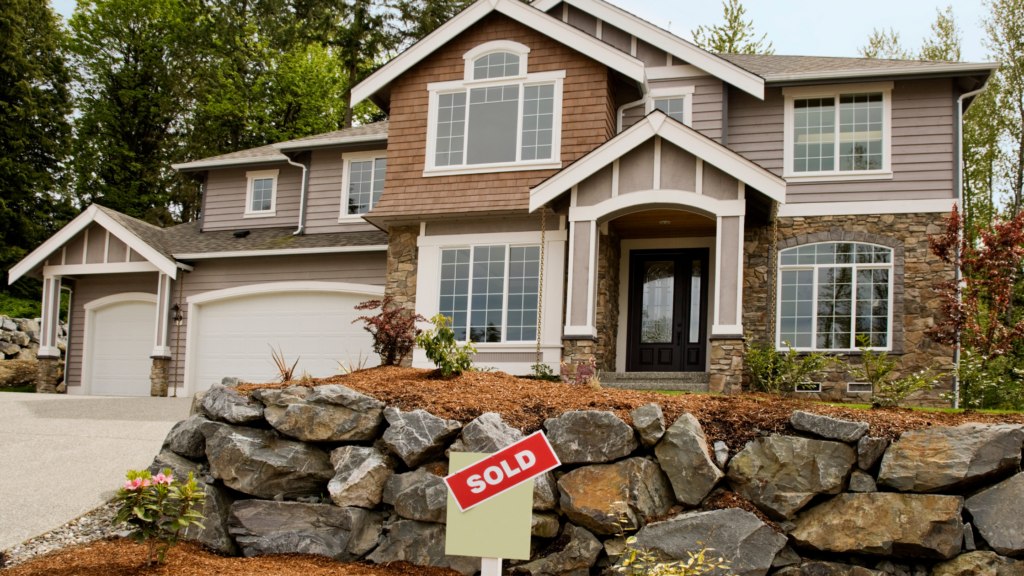 This complete seller's guide will show what to do to sell your house fast in Snohomish County, WA. We will cover the best pricing strategies, preparing your home for the listing, hiring a professional real estate agent, selling by owner, and much more. Not only will we give you tips to sell your home quickly, but we will also help you get the most money out of your investment. Keep reading to set yourself up for a fast sale!
If you are curious to know what your home is worth in today's Snohomish County real estate market, call 425-308-6641 or use our Instant House Value Estimator calculator. We can follow up with a more precise value once you receive your estimate!
Price it right
Make it show ready
Stage Your House and make any necessary repairs
Hire the right real estate agent
Make showings easy
Choose the best time 
Selling as-is
Selling when you are underwater
How To Price Your Home To Sell Quickly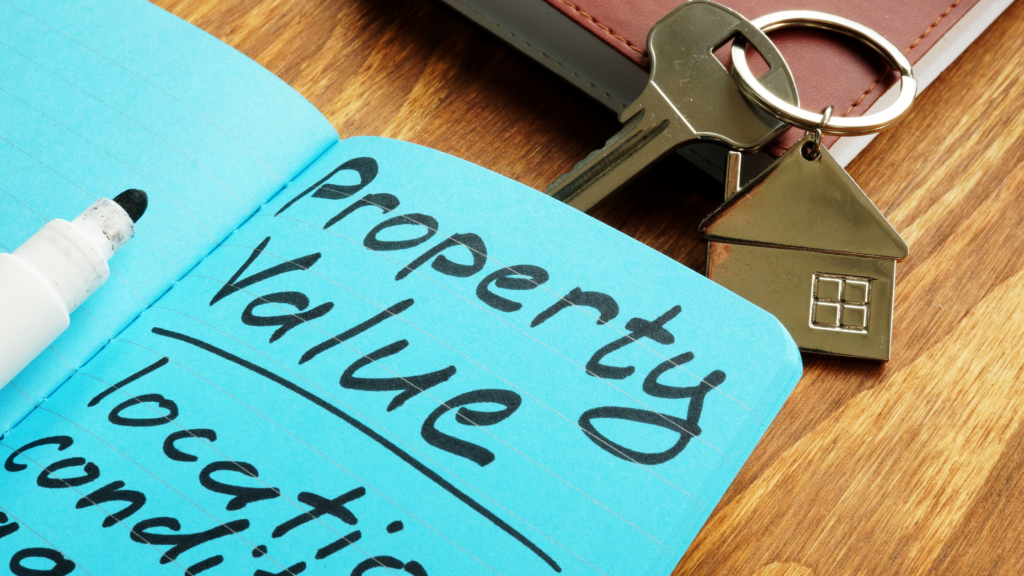 When it comes to selling a house quickly, experienced real estate agents unanimously agree that pricing is the most crucial factor. Properties lingering on the market for an extended period are often a result of overpricing. The true market value of a house is determined by the willingness of buyers to pay for it, coupled with the seller's acceptance in today's dynamic market. As inventory levels and interest rates fluctuate, it is essential to recognize that today's buyers are well-informed, leveraging the vast resources available on the internet. They can readily access information on recent sales in the neighborhood, active listings, and pending transactions, just like realtors.
The Pitfalls of Overpricing:
Should your home be overpriced, potential buyers are likely to dismiss it or, at best, present a low offer. Historical data demonstrates that the initial offer you receive is often the best one. To attract buyers and secure top dollar, it is imperative to take proactive steps:
Enhance Your Home's Appeal:
Strive to make your property the pinnacle of desirability in the market by improving its overall condition. This can involve small renovations, repairs, and enhancements that add value and make your home stand out from the competition.
Offer Favorable Terms:
Consider providing attractive terms to potential buyers. Flexible arrangements, such as offering seller financing or accommodating specific contingencies, can make your property more enticing.
Optimize Presentation:
Improve the way your home shows to potential buyers. This encompasses staging, decluttering, depersonalizing, and creating an inviting atmosphere that allows buyers to envision themselves living in the space.
Swift Price Adjustments:
Monitor the market closely and be ready to adjust the price of your home promptly when necessary. Collaborate with your real estate agent to assess the feedback received from potential buyers and make informed decisions regarding price adjustments.
Maximum Availability:
Ensure your home is readily available for showings at any given time. Buyers often have busy schedules and limited availability, so accommodating their preferred viewing times can increase the likelihood of attracting serious offers.
Avoiding Common Pricing Mistakes:
To achieve a successful sale, it's important to steer clear of common pricing pitfalls that sellers often unknowingly fall into:
Disregarding Past Purchase Prices: Your home's current market value should not be based solely on what you paid when you bought it. The real estate market fluctuates, and various factors influence property values over time.
Focusing on Net Proceeds: While it's natural to consider your financial goals, determining the sale price solely based on the net amount you hope to receive may lead to an unrealistic valuation. It's crucial to align your expectations with the prevailing market conditions.
Relying on Personal Preferences: Your emotional attachment to the property or personal sentiments about its value should not solely determine the price. Objective market data and professional insights should guide your decision-making process.
Neighbor's Opinion: While your neighbors might have a sense of the market, it is important to rely on comprehensive market analyses conducted by your real estate agent. They possess the expertise to accurately assess the market and determine an appropriate listing price.
Questionable Promises from Other Agents: Exercise caution when considering claims made by other agents regarding the price they can fetch for your property. Trust only in genuine market value assessments based on factual data and comprehensive analysis.
Current Construction Costs: The cost to build your house today does not directly translate to its market value. Numerous factors, such as location, property condition, and buyer demand, contribute to the final market price.
By understanding the significance of strategic pricing and avoiding common mistakes, you can significantly increase your chances of achieving a fast and successful sale. Trust
Get Your Home Ready to Show
In addition to strategic pricing, optimizing the presentation of your home plays a pivotal role in selling your home fast in Snohomish County. Whether you are still residing in the property or it is vacant, there are valuable insights and tips to ensure your home looks it's absolute best, capturing the attention of potential buyers.
Show-Ready Occupied Homes:
If you are still living in your home during the selling process, maintaining a show-ready condition may seem challenging. However, with the following advice, you can strike a balance between comfortable living and presenting your home in its most appealing light:
1. Declutter and Depersonalize: Remove unnecessary items, excessive furniture, and personal belongings. This helps potential buyers visualize themselves and their possessions in the space while allowing the home's unique features to shine. You can store your things in the garage or a storage unit temporarily.
2. Deep Cleaning: Invest time in thorough cleaning to create a fresh and welcoming atmosphere. Pay attention to often overlooked areas such as windows, baseboards, and carpets. A clean and well-maintained home leaves a lasting impression.
3. Organize and Minimize: Arrange closets, cabinets, and storage spaces neatly to demonstrate ample storage capacity. This instills confidence in buyers that the home can accommodate their belongings.
4. Maintain Curb Appeal: Make a positive first impression by enhancing your home's exterior. Ensure the lawn is well-manicured, flowers are blooming, and the entryway is inviting. Consider repainting or power washing if necessary. One of our favorite ways to create curb appeal is by placing a welcome sign on the porch with a cute floor mat.
We know that keeping your home spotless and clean can be challenging. Just take simple measures while your house is on the market like taking your shoes off, cleaning your dish instead of putting it in the sink, and making your bed in the morning. If you can clean as you go it will make it less hectic when you get the phone call that an agent wants to show your house. Make sure that whenever you leave your home for someone to show it, open up the blinds, keep the lights on, and maybe have a Scentsy going.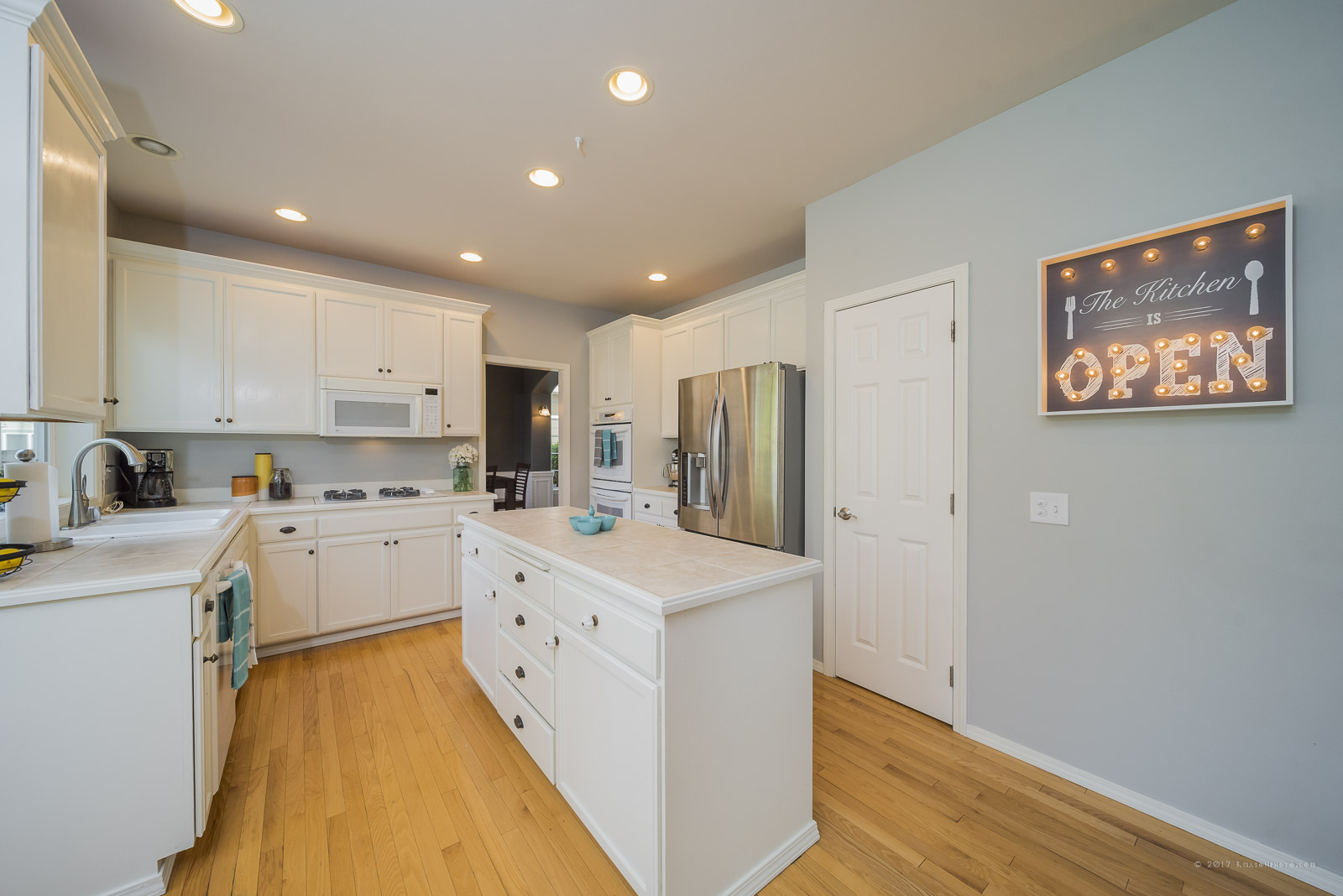 Vacant Homes: Staging for Warmth and Welcoming Vibes:
When your property is vacant, staging becomes a valuable tool in creating an emotional connection with potential buyers. Most of the time you only need to prepare the house once and it will be good for the entire time on the market. You will want to take most of the same steps that are listed above. You can hire a Certified Staging Specialist or an experienced real estate agent to help to get your home ready to sell.
Even though you are not living in the house, if you can, leave the heat on low and keep the utilities on. This makes the showing experience better for the buyer. When rooms are empty they can feel smaller than they really are. By implementing the following strategies, you can transform an empty space into an inviting home:
1.Professional Staging: Consider consulting with a professional stager who can strategically place furniture, decor, and accessories to showcase the home's potential. This creates a warm and inviting atmosphere that helps buyers envision themselves living in the space.
2. Highlight Key Areas: Focus on staging key rooms such as the living room, master bedroom, and kitchen. These areas often have the greatest impact on buyers. Thoughtfully selected furniture and tasteful decor can highlight the home's best features.
3. Natural Lighting: Maximize the impact of natural light by ensuring window coverings are open during showings. Well-lit spaces feel more welcoming and spacious.
4. Add Welcoming Touches: Incorporate small touches to create a sense of coziness and warmth. Soft throws, plush pillows, and fresh flowers can make a vacant space feel alive and inviting.
5. Regular Maintenance: A vacant home offers the advantage of ease in maintaining its pristine condition. Ensure that the property remains clean, dust-free, and well-ventilated throughout the selling process.
By following these guidelines, you can create an atmosphere that appeals to potential buyers, regardless of whether your home is occupied or vacant. Remember, a well-presented home enhances its marketability and significantly increases the chances of a fast and successful sale in Snohomish County.
Staging Your Home Yourself
If you would like to stage your home yourself there are some options. You could bring in some of your own furniture and decorations if they are in style and not too bulky. That would be the cheapest option. The other option would be to either rent furniture or buy inexpensive furniture at a consignment shop. Once the house is close to closing you can return the rental furniture or take out the furniture you purchased. Just make sure whatever you decide to do on your own, choose neutral colors and only use the furniture if it will make the house look better. It is better to have an empty room than a room with a huge piece of furniture that makes the room feel small.
Things To Do Before Putting Your Home On the Market
Shampoo the carpets and clean/refinish hardwood floors.
Deep clean the main bathrooms, kitchen, and living areas.
Clean all of the light fixtures and put in new 100-watt bulbs.
Repair any leaks in faucets.
Repair blinds if they are broken.
Pressure wash driveway and walkways
Paint to refresh with neutral colors
Do at least the basic landscaping of keeping the grass mowed and the dirt areas weeded. Fresh ground bark or dirt is always nice on the flower beds too!
Just Hit the Market in Marysville:

How to Choose the Right Real Estate Agent to Sell Your Home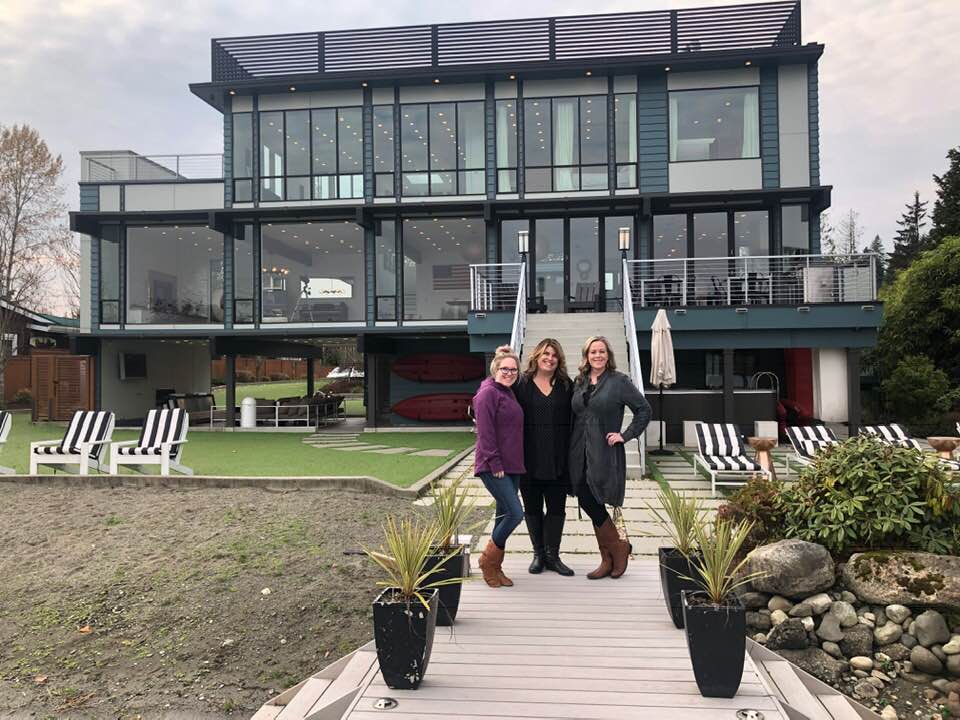 Choosing a professional real estate agent is crucial when selling your Snohomish County home. Especially when you have a timeline that needs to be met. Agents that are with a well-known real estate company will have the support, database, and knowledge to sell your home. You will want to make sure that the real estate broker has experience when selling your home.
Experienced agents know exactly what is going on with the Snohomish County real estate market. They will give advice on when to adjust the price, get feedback on showings, and give you honest professional advice. For example, Keller Williams Realty and the Diemert Properties Group are a company that is international so your home will be available not only nationally but also globally.
Realtors act as a buffer between you as the seller and all of the buyers and their agents. They will negotiate on your behalf and will always have your best interest when representing you. Realtors have a fiduciary duty to do everything that is in the seller's best interest when you are in a listing agreement. When you have a listing agent representing you, you do not have to talk to any buyers or their agents. If an agent has a question about your house they will call your listing agent. When someone presents an offer they will usually give it to your agent, and your agent will present it to you. This prevents you from being in any awkward or uncomfortable situations when selling your house.
Another great reason to hire a professional agent is that they can handle all of the paperwork and keep track of timelines. When you sell a house you use a purchase and sale agreement as the contract to buy and sell a house. This can be a very big stack of papers to sign and understand. An experienced agent will know these forms from top to bottom. They will be able to explain exactly what each form means and when the buyer needs to execute the timelines.
Some important timelines to keep track of are the inspection contingency, financing contingency, appraisal contingency, and if they are getting a well or septic inspection. All of those contingencies matter when you want to sell a house fast because a buyer usually has an opportunity to back out with those contingencies.
Questions to Ask When Interviewing a Real Estate Agent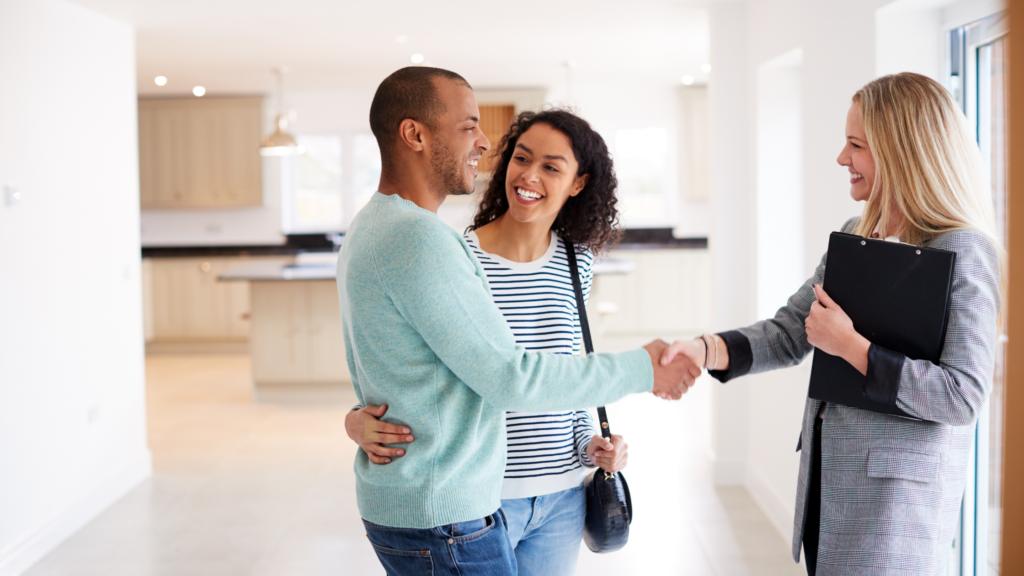 When interviewing real estate agents, it's important to gather relevant information to help you make an informed decision. Here are some questions you might want to consider asking:
Experience and Expertise:
How long have you been working as a real estate agent?
Do you specialize in Snohomish County?
What types of properties do you specialize in?
Can you provide examples of homes you've successfully sold in the past?
2. Marketing and Promotion:
What strategies do you use to market properties and attract potential buyers?
Will you utilize online platforms, social media, or other advertising channels?
How do you plan to showcase my home's unique features?
3. Pricing and Market Analysis:
How will you determine the appropriate listing price for my home?
Can you provide a comparative market analysis (CMA) to support your pricing recommendation?
What factors should be considered when setting the listing price?
4. Communication and Availability:
How frequently will you provide updates on the selling process?
What is your preferred method of communication (phone, email, in-person)?
Will you be available to answer questions or address concerns throughout the selling process?
5. Negotiation Skills:
How do you approach negotiations with potential buyers and their agents?
Can you provide examples of successful negotiations you've conducted in the past?
How will you ensure that I receive the best possible offer for my home?
6. Professional Network:
Do you have connections with other professionals such as photographers, stagers, or home inspectors?
Can you recommend any service providers or contractors if repairs or improvements are needed?
Are you affiliated with a reputable brokerage or real estate organization?
7. References and Testimonials:
Can you provide references from previous clients?
Do you have any testimonials or online reviews that I can read?
Are there any success stories or case studies you can share?
8. Commission and Fees:
What is your commission and what services are included?
Are there any additional fees or expenses that I should be aware of?
Can we discuss the terms of our agreement in detail before moving forward?
Remember to adapt these questions to your specific needs and priorities. Asking these questions will help you assess the real estate agent's qualifications, track record, and compatibility with your selling goals.
Check out these hot Snohomish Listings:

Make Showing Appointments Easy for Buyers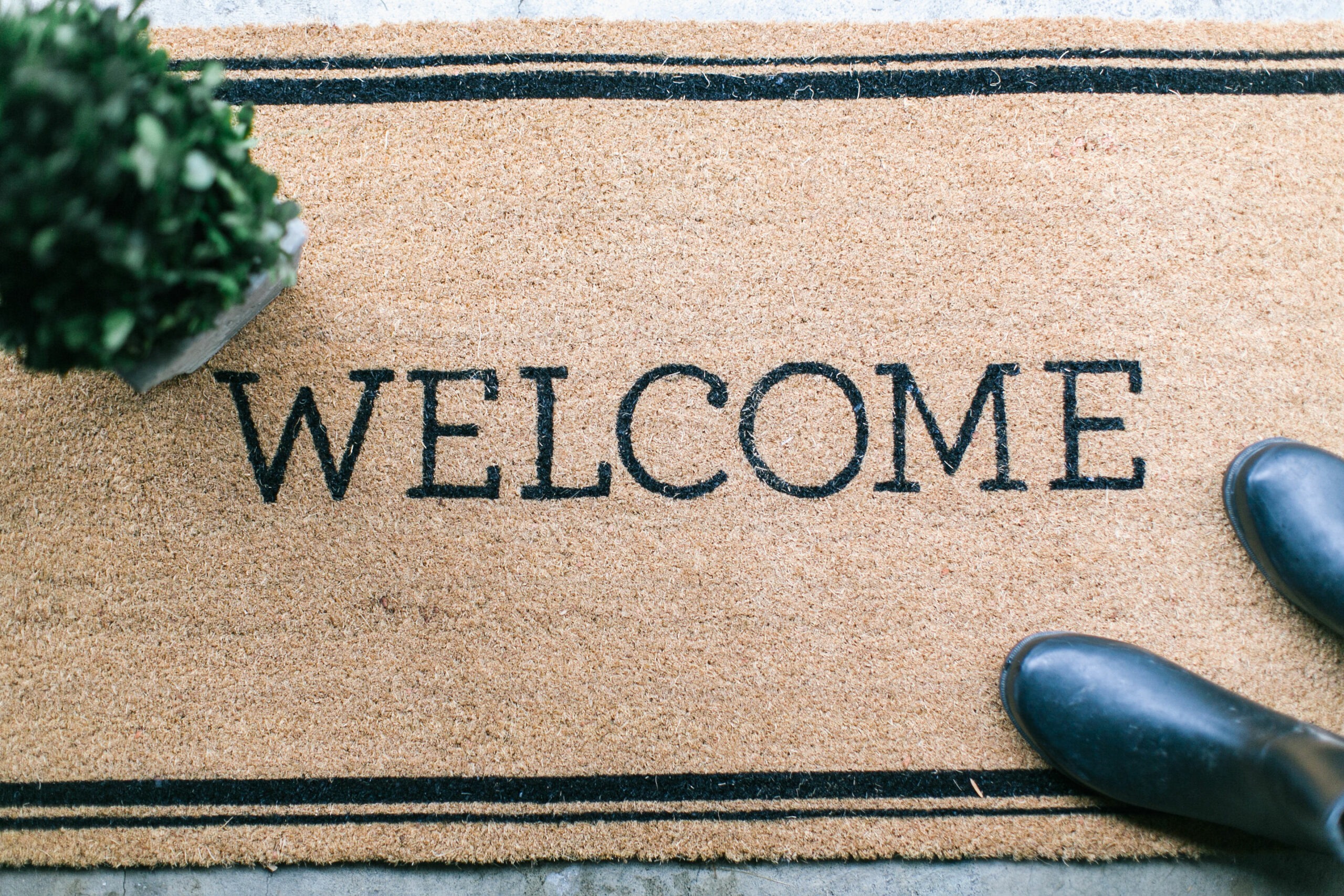 When selling a house, one of the key factors for a successful sale is ensuring that your home is easy to show. By streamlining the showing instructions and addressing potential challenges, you can increase the likelihood of attracting interested buyers. Here are some practical tips to make the showing process as smooth as possible:
Clear and Convenient Showing Instructions:
Make it effortless for buyer's agents to schedule showings by providing clear instructions. For example, you can specify "open for showings anytime between 9 am and 4 pm; please call for an appointment after 4 pm." This straightforward approach simplifies access to your home. Alternatively, you can opt for agents to use showing time which is a free online scheduling service if that's more convenient for you to respond promptly. The goal is to make showings easy for buyers while minimizing inconvenience for you as the seller.
Selling a Rental Property:
If you're selling a rental house with tenants, it's important to be mindful of their rights. Typically, you'll need to require 24 to 48 hours notice for showings. However, if your tenant is open to shorter notice, that's even better. Engage in a conversation with your tenants to discuss their expectations when your house is being shown. Usually, agents directly contact the tenant to schedule showings, but some tenants may prefer you to handle the arrangements. If showings become challenging due to tenant cooperation, it may be worth considering listing the house after its lease expires.
Managing Pets During Showings:
If you have pets, it's essential to have a plan in place for their whereabouts during showings. While some sellers choose to keep dogs in kennels or crates outside or in the garage, this can sometimes create a stressful environment. Barking dogs can make buyers uncomfortable and lead them to leave sooner than intended. Additionally, avoid letting your dog roam freely in the garage, as buyers often want to inspect this area before making an offer. Instead, consider alternative options, such as sending your pets to doggy daycare while you're at work or hiring someone to take them for a drive during showings. For cats, simply provide instructions to prevent them from escaping if they are indoor pets.
By implementing these helpful suggestions, you can ensure that your home is easy to show, creating a positive experience for potential buyers. Remember, the more accessible and hassle-free your home is during showings, the higher the chances of attracting serious buyers and achieving a fast and successful sale.
Choose the Best Time To Sell a House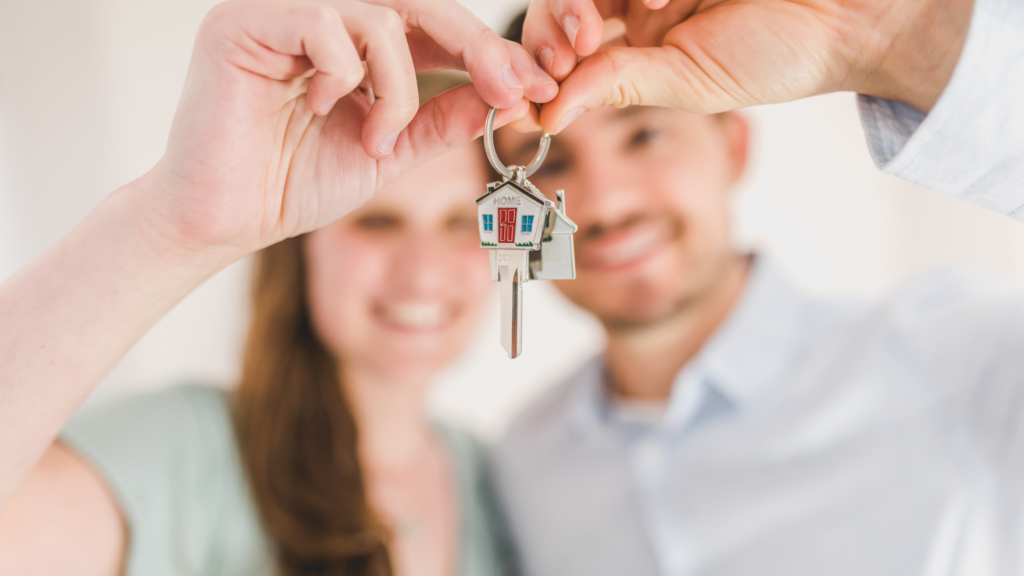 When you're aiming to sell your house as quickly as possible, it's crucial to take into account the time of year. The timing can greatly impact the speed and success of your sale. So, when is the ideal time to sell your house? The answer lies in understanding the ebb and flow of the real estate market.
Typically, the absolute best time to sell a house in Snohomish County is when the inventory is low and there is a high demand from buyers. This favorable scenario occurs when there are fewer homes available on the market compared to the number of potential buyers actively searching for a new home. So, what time of year is the inventory usually at its lowest? Historically, real estate inventory is at its lowest during the months of March and April. These months often witness a surge in buyer activity, creating a favorable environment for sellers.
Another advantage of selling in the spring season is the increased availability of comparable homes. This abundance of comparable properties makes it easier for appraisers to evaluate your home's value by analyzing recently sold homes and those currently on the market. With readily available comps, appraisers can expedite their reports, resulting in a faster loan process. A quicker loan process ultimately speeds up the closing of your house sale, saving you time and reducing unnecessary delays.
Selling your house at the opportune time can make a significant difference in achieving a speedy and successful sale. Take advantage of the spring season's low inventory and the availability of comparable homes, and enjoy a streamlined selling process that leads to a faster closing.
How to Sell Your House As Is – Without Making Repairs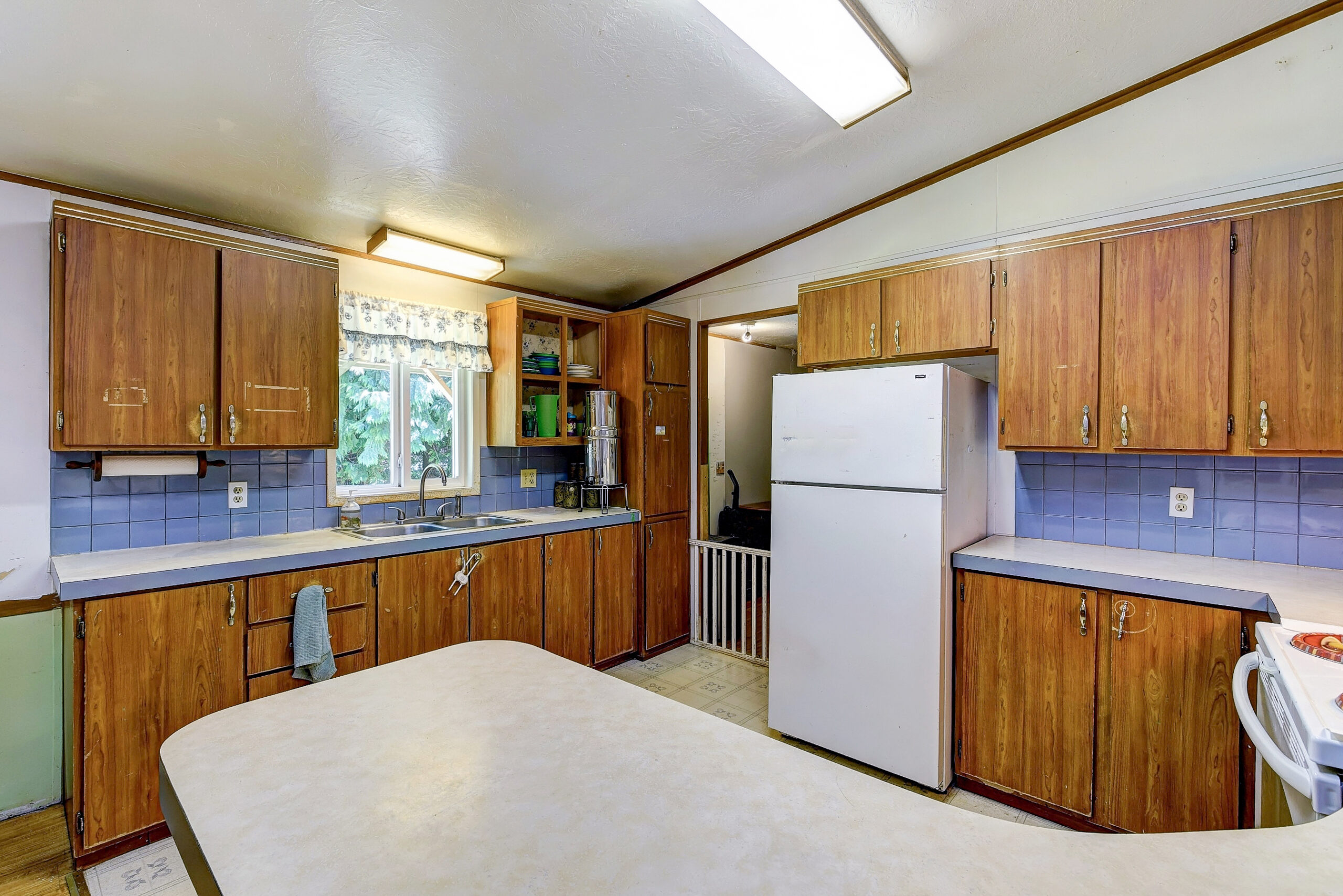 At times, sellers find themselves unable or unwilling to make repairs before listing their homes. If you're looking to sell your house quickly without making any repairs, it's important to adopt the right approach and price your home aggressively. Selling as-is may limit your potential buyer pool since most buyers prefer move-in ready homes. However, by following these tips, you can maximize your chances of a fast sale:
Pricing Aggressively: When marketing your home as-is, it's crucial to price it competitively. Including the "as-is" tagline in your listing remarks tends to attract investors or buyers who are willing to invest some sweat equity. While this approach may impact your profit margin, it increases the likelihood of a speedy sale. Many buyers actively seek out "deals" in the housing market and may be inclined to offer a lower price due to the home's condition.

Disclose Known Issues: Fill out the seller disclosure form thoroughly, including any known issues with the house. Transparently sharing this information allows buyers to have a clear understanding of what they're purchasing. Such upfront disclosure saves time by preventing potential buyers from being scared off after conducting a home inspection. Even when selling as-is, it's advisable for buyers to perform a home inspection to protect both parties from future complications.

Appraisal Considerations: When selling as-is, it's important to be aware of potential appraisal issues. If significant problems exist with the house, buyers relying on financing, particularly FHA or VA loans, may struggle to obtain an appraisal. This narrows your potential buyer pool to cash buyers or those with conventional financing. Financing limitations can prolong your time on the market. To increase the likelihood of a swift sale, consider addressing major issues that could raise red flags for appraisers. For instance, ensure there is a functioning heat source, adequate flooring, a well-maintained roof, a sturdy deck, a stove in the kitchen, and windows in good condition. A professional real estate agent can help identify areas of concern that an appraiser might notice.

Highlight Rehab Loan Options: If your home is in rough condition and being sold as-is, it's advisable to inform potential buyers about rehab loan options. These loans, often referred to as renovation loans or FHA 203K Rehab loans, provide buyers with the opportunity to finance the cost of repairs within their mortgage. This expands the range of financing options available to interested buyers and can make your home more appealing.
By implementing these helpful strategies, you can navigate the process of selling your house as-is successfully. Remember to work closely with your real estate agent, who can provide expert guidance and support throughout the selling journey. With the right approach, you can sell your home efficiently, even without making repairs.
How to Sell A House When You Are Under Water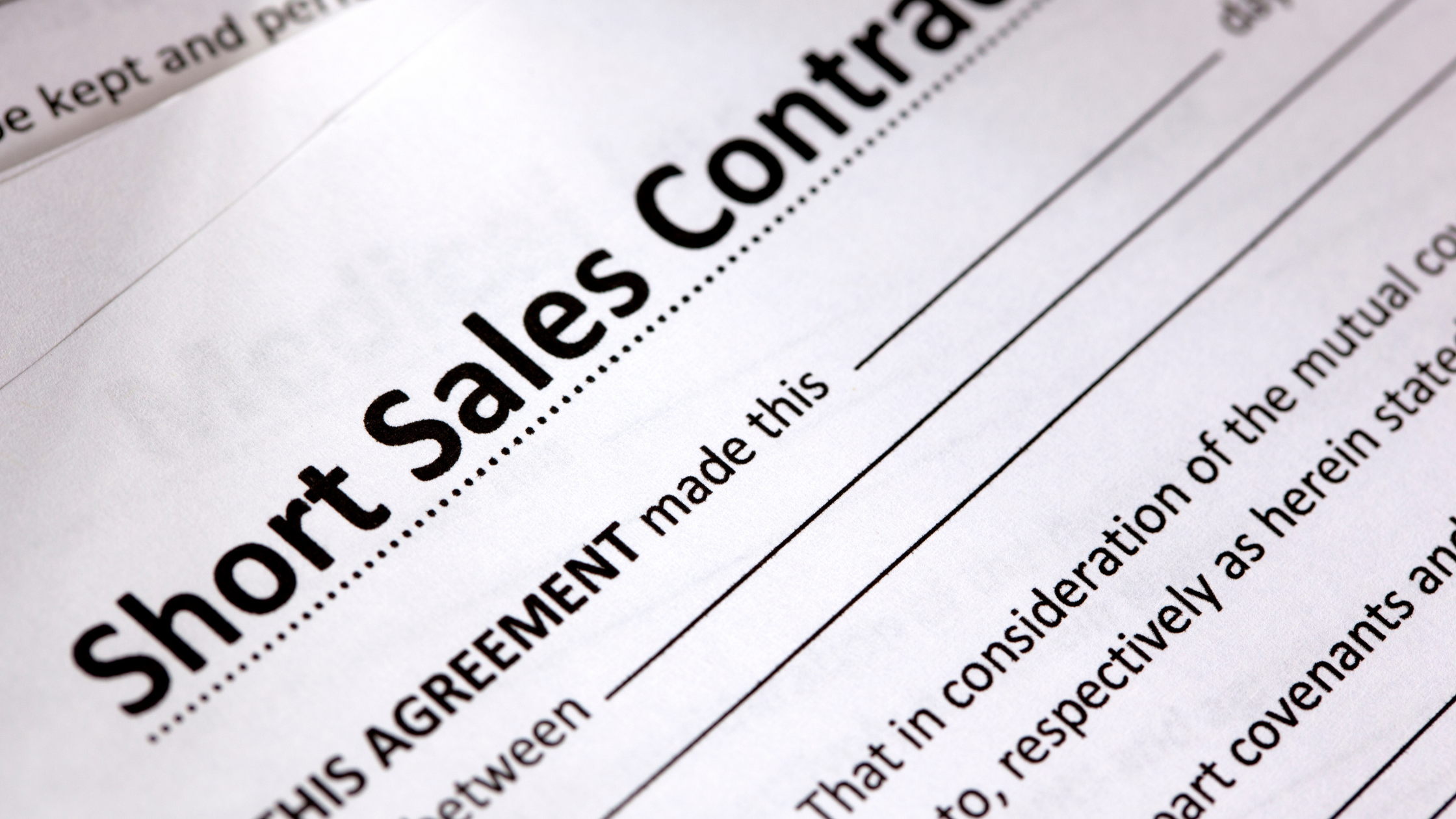 Selling a house when you're underwater may not result in a quick sale, but it can help you avoid foreclosure. If you find yourself in this situation, it's crucial to seek professional advice from a real estate attorney who can guide you through the process. Typically, the next step is to engage a real estate broker experienced in handling short sales. While the term "short sale" may be misleading, it refers to the process of selling your home for less than what you owe on the mortgage. Although it can be a lengthy process, it offers a chance to find a buyer and negotiate with the bank.
Here's a simplified overview of what to expect:
Seek Professional Advice:
Consult with a real estate attorney who specializes in short sales. They can provide guidance and help you understand your options and legal obligations.

Hire an Experienced Real Estate Broker:
Engage a real estate broker who has expertise in handling short sales. They will assess the market value of your home and may price it slightly below to attract potential buyers.

Negotiate with the Bank:
Once you have a buyer and reach mutual acceptance, your broker will negotiate with the bank on your behalf. The bank may accept the buyer's offer or propose a different price. If the buyer is dissatisfied with the bank's response, they can back out of the contract, and the process starts anew until a buyer willing to meet the bank's requirements is found.
It's important to note that sometimes homeowners believe they are underwater when, in fact, they have enough equity to sell without resorting to a short sale. Conducting a Comparative Market Analysis (CMA) can help determine if you have sufficient equity for a regular sale. In the current hot real estate market, many sellers are pleasantly surprised to discover that they can sell their homes without undergoing a short sale. To ensure you're still in a favorable position, it's crucial to continually monitor the value of your home and order payoffs to evaluate your financial situation. Your agent can assist with ordering payoffs, provided you grant them the necessary authorization. It's essential to exercise caution and avoid any last-minute financial surprises that could require bringing additional funds to the closing table.
Remember, navigating the process of selling your house when you're underwater can be challenging, but with the right professional guidance and careful evaluation of your options, you can make informed decisions that will help you avoid foreclosure.
New Listings That Just Hit The Market in Snohomish County: