Lake Roesiger Community Information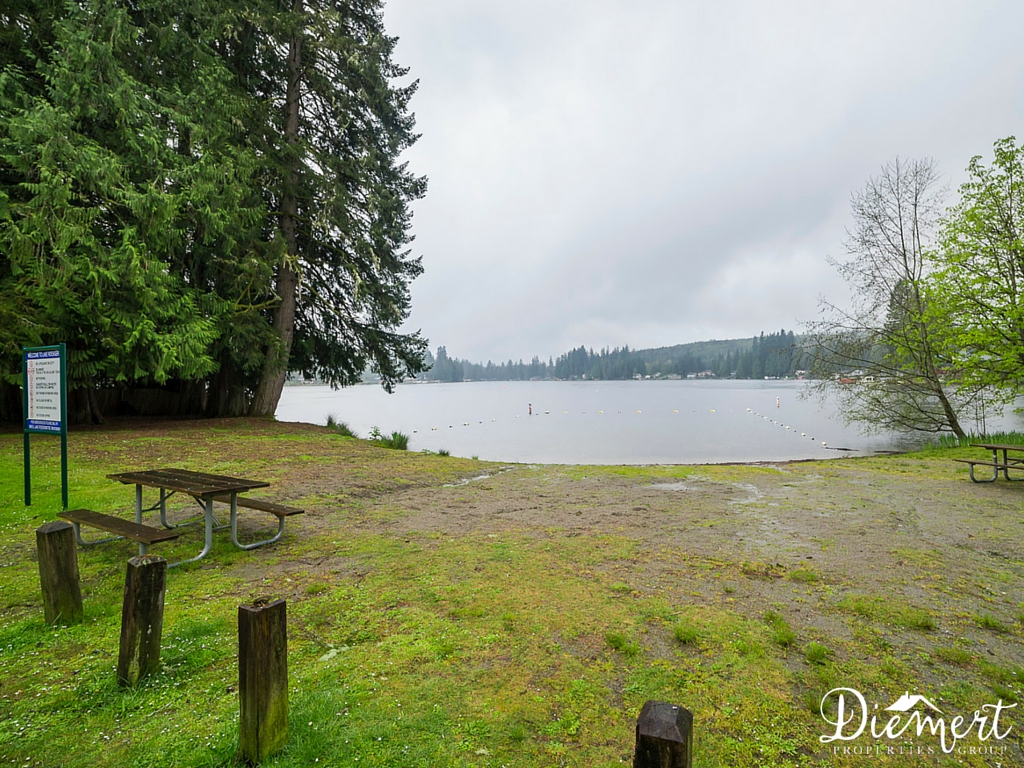 If you want to live in a community in North East 
Snohomish, Washington
that has a charming small-town feel consider the Lake Roesiger area. Lake Roesiger is in the zip code 98290 and has the best of everything that
Snohomish County
has to offer without all of the hustle-bustle of big city noise and life. Summers will always be at your house with swimming, boating, skiing, fishing, and enjoying the outdoors. The area features some of the most beautiful views around.
Restaurants and Activities in the Lake Roesiger Area
One of the great things about Lake Roesiger is there isn't a shortage of things to do. You can fish on the dock, take a boat out, kayak, float in an intertube, or sunbathe by the lake. There is a Lake Roesiger Community store that has been in business since 1939! They have food, ice cream, a beer garden, coffee, propane, and more! They offer 5 kayaks, 1 canoe, and 3 fishing boats for rent at their store.
There is a community park with beach access that has picnic areas, a dock, a playground, a boat launch, and public restrooms. If you don't live right on the lake or in a neighborhood with private access, this is a great spot to enjoy the beautiful lake!
Lake Roesiger Community is very close to Monroe, WA, and Granite Falls, WA. You need only take a short drive into town where you can find a great mix of shopping, dining, and entertainment to choose from. There are also several well-known retail shops, such as Safeway, Albertsons, Walmart, Fred Myers, and Ben Franklin Crafts and Frame Shop. There is never a lack of anything to do, shop for, or find in the Snohomish area. The Evergreen Speedway is close by, where you can enjoy watching racing, swap meets, animal shows, and the annual Evergreen State Fair.
Welcome, Home to Lake Roesiger!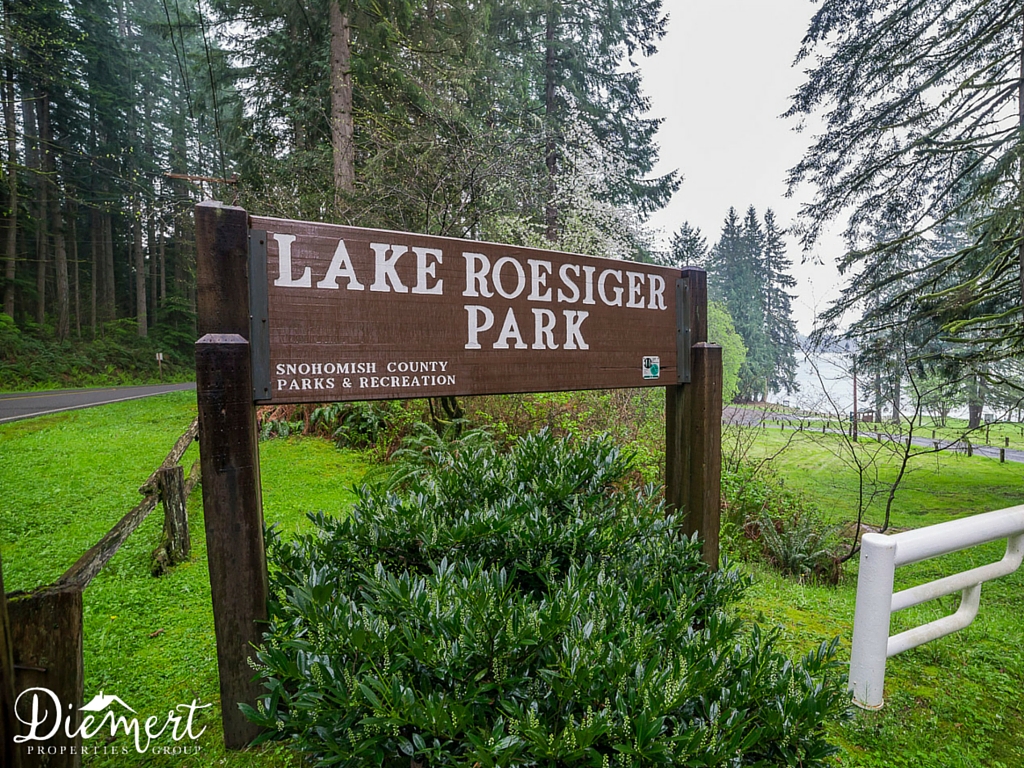 If you want close proximity to the city, but want to live in a quiet area and enjoy suburban and rural life, you will like the environment you'll find at Lake Roesiger. Send your kids to school in one of the nearby public or private schools, while living, working, and playing in one of the best communities Snohomish County has to offer. So, before you make the move to Snohomish County, connect with the Diemert Properties Group, Snohomish County Real Estate agents today, and let us know that you'd like to find out more about the Lake Roesiger community. We will be able to sit down with you, plan your budget, and get you in the home of your dreams. Happy trails to you and welcome to Snohomish County. A great place to call home.
Lake Roesiger Access to Amenities
There is easy access to several amenities when you live in the Lake Roesiger area, including Harvey Airfield in Snohomish, Granite Falls District Schools, Providence Hospital, Valley General Hospital, Snohomish Golf Course, Retail establishments/shopping, Professional services, Specialty shops, Dining and Restaurants. There are plenty of walking/hiking trails, as well as parks and recreational facilities within a short distance of the area, making it an ideal place to work and play.
To learn more about Lake Roesiger visit our Lake Roesiger page on our website!